Santa Fe and Albuquerque, NM — NALS recently completed large-scale renovations to many of the communities in New Mexico, including La Mirage Apartment Homes and River Walk at Puerta De Corrales Apartment Homes in Albuquerque, as well as Talavera Apartment Homes and Rancho Carrera Apartments in Santa Fe. All clubhouse renovations were completed by the amazing team at Inspire Studios.
La Mirage Apartment and Lounge Upgrades
At La Mirage, they revamped the entire space to incorporate modern details with traditional southwestern architecture to give new life to this ABQ community. The cozy lounge area with the built-in TV is a great area for residents to relax. In addition to the clubhouse transformation, many of the community's apartment homes were upgraded with granite countertops in the kitchen, new light fixtures, and wood-style vinyl flooring.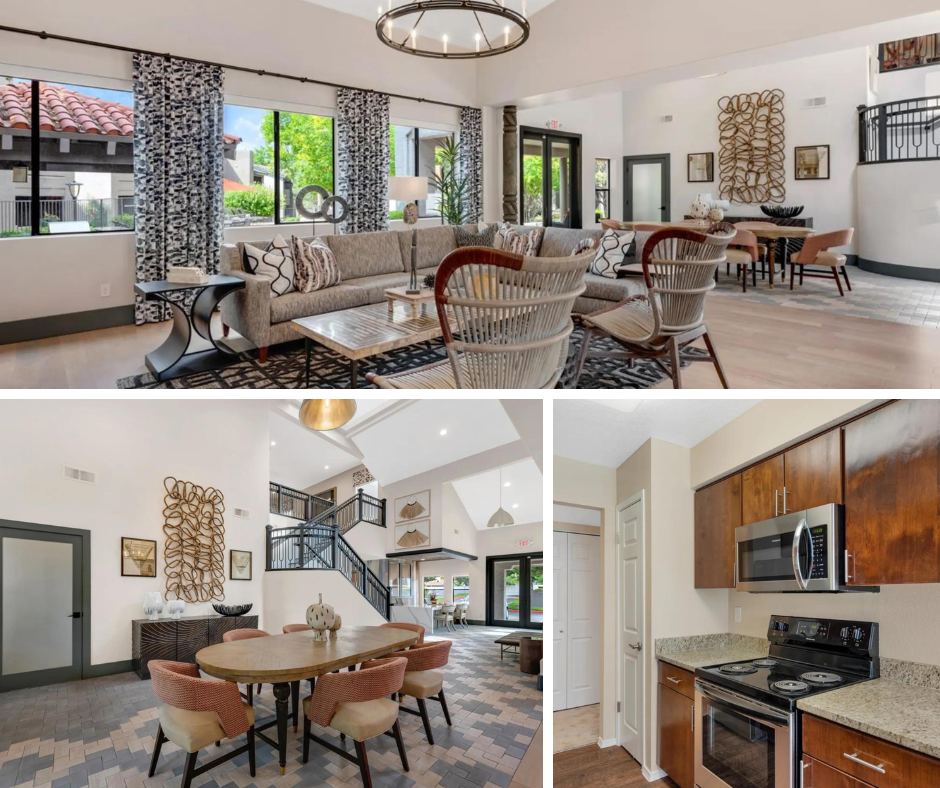 River Walk Renovations
River Walk in Albuquerque focused on renovating its gorgeous amenities including the 24-hour fitness center, pet park, and Luxer One lockers which allow residents to securely send and receive packages. These are now beautiful community spaces for River Walk's residents to enjoy.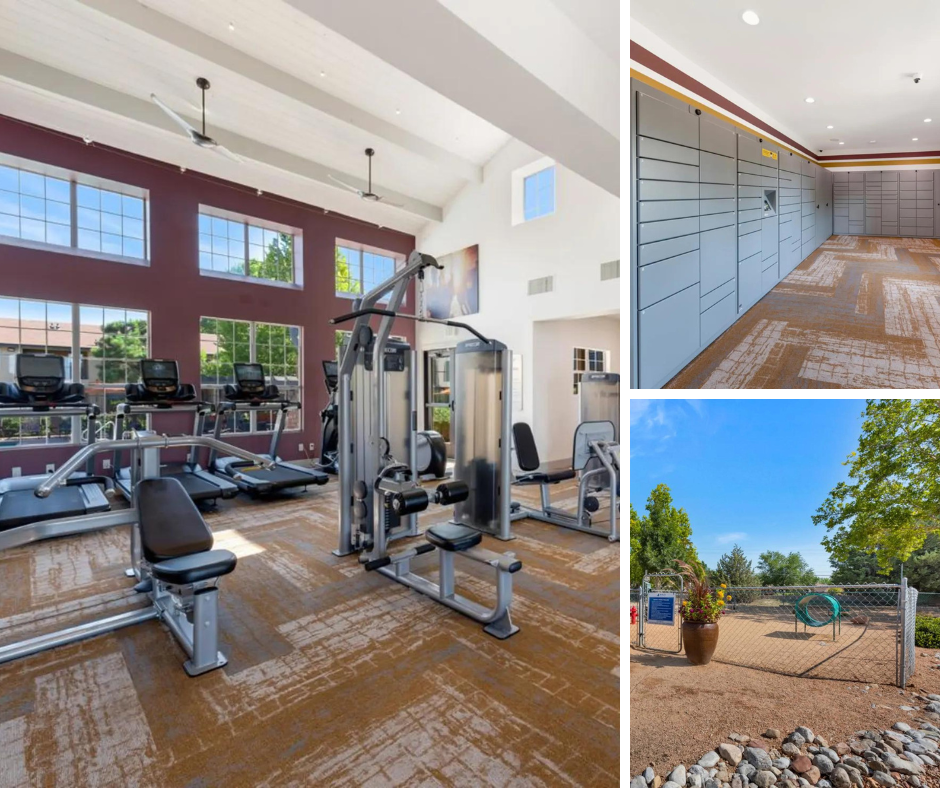 Talavera Amenity Upgrades
Inspire Studios also renovated the clubhouse, leasing office, and fitness center at Talavera, a sister property in Santa Fe. The desert-inspired remodel features a soft, modern color palette paired with layers of organic textures. The bold graphic floor tiles provide eye-catching details for visitors. Check out the custom communal table that was designed with the ribs of a Saguaro cactus encased in resin here!
The apartments at Talavera were also enhanced from white appliances to all stainless-steel and wood-style flooring throughout.
Rancho Carrera Clubhouse
At Rancho Carrera in Santa Fe, residents cannot help but notice the artsy chandelier in the newly remodeled clubhouse, along with the updated fixtures and furniture throughout. This space also includes a media room with an eloquent seating area and a flat-screen TV. The Spanish contemporary style and decorative pieces create an incredibly eye-catching space.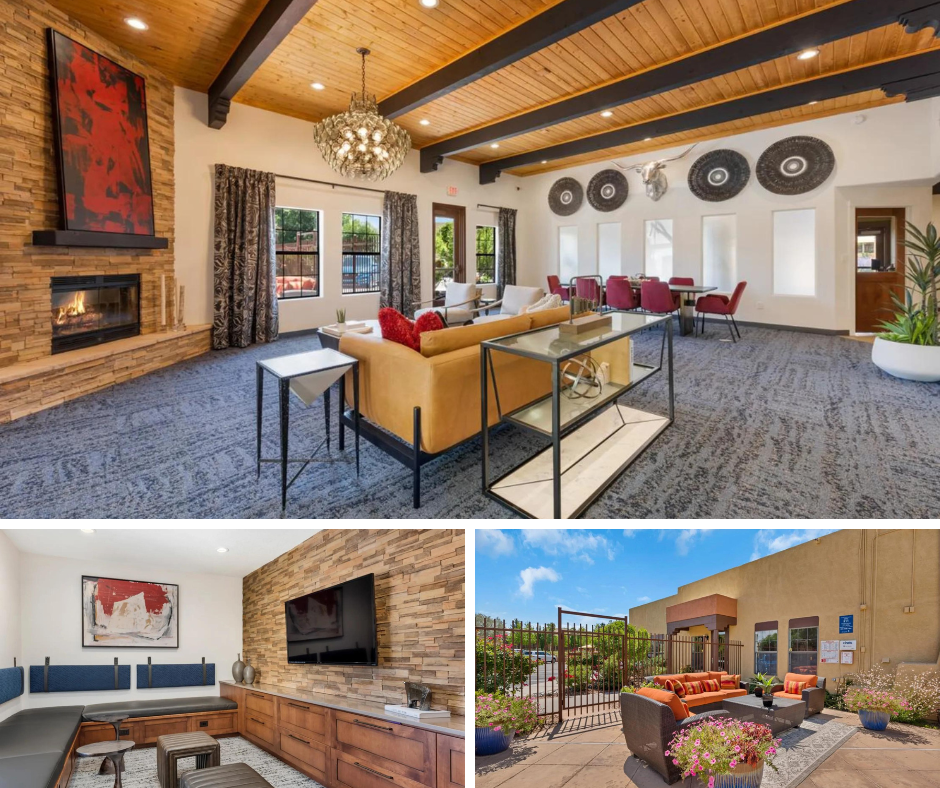 NALS Apartment Homes is proud to partner with the incredibly talented team at Inspire Studios to enhance its communities into beautiful spaces, in addition to continually upgrading its apartments to provide the most comfortable and welcoming living experience for residents to call home.
About NALS Apartment Homes
Founded in 1989, NALS Apartment Homes is a fully integrated real estate investment firm engaged in the acquisition, ownership, and management of multifamily apartment communities. NALS owns and manages over 15,000 apartment homes throughout the United States in markets such as Atlanta, Albuquerque, Denver, Phoenix, and Portland, and is headquartered in Santa Barbara, CA. For more information about our company and acquisition preferences, please visit www.nals.com.