Earlier this month, NALS Apartment Homes and its residents honored the dedicated maintenance teams of each property. Their hard work is crucial in providing a comfortable and easy living experience for every resident at NALS communities– from preparing move-ins and maintaining common areas to resolving in-home issues that arise. Many of their contributions may not be noticed at first, but their presence would be greatly missed without them.
During this year's annual Maintenance Appreciation Week, teams across the portfolio took a well-deserved break from their normal routines. The New Mexico properties joined together to spend an afternoon of fun at The Saltyard which included lunch and games. During the day, five maintenance team members were recognized with a special award for their steadfast commitment in serving their communities and residents. The 2021 Awards of Excellence were received by: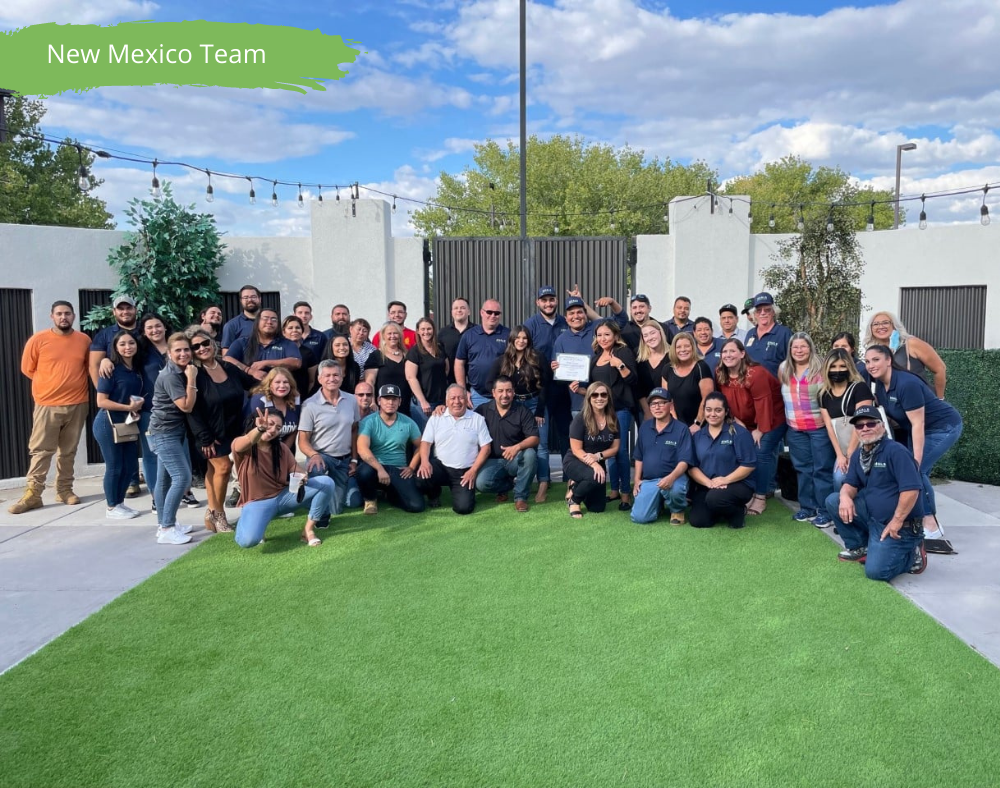 The Colorado, Texas, Arizona, and Pacific Northwest regions went to places like Top Golf or Dave & Buster's, other properties in Nevada participated in mini-golf. Throughout the week, Maintenance Team members received Halloween-themed gifts of their favorite snacks and drinks, while some properties even decorated the Maintenance Team's golf carts with words of endearment. The home office of NALS Apartment Homes gifted all members brand new Maintenance Appreciation Week T-shirts, and many also celebrated with team breakfasts, lunches, and creative gift baskets. All regions enjoyed time with their coworkers and greatly appreciated receiving positive feedback from current residents during this week.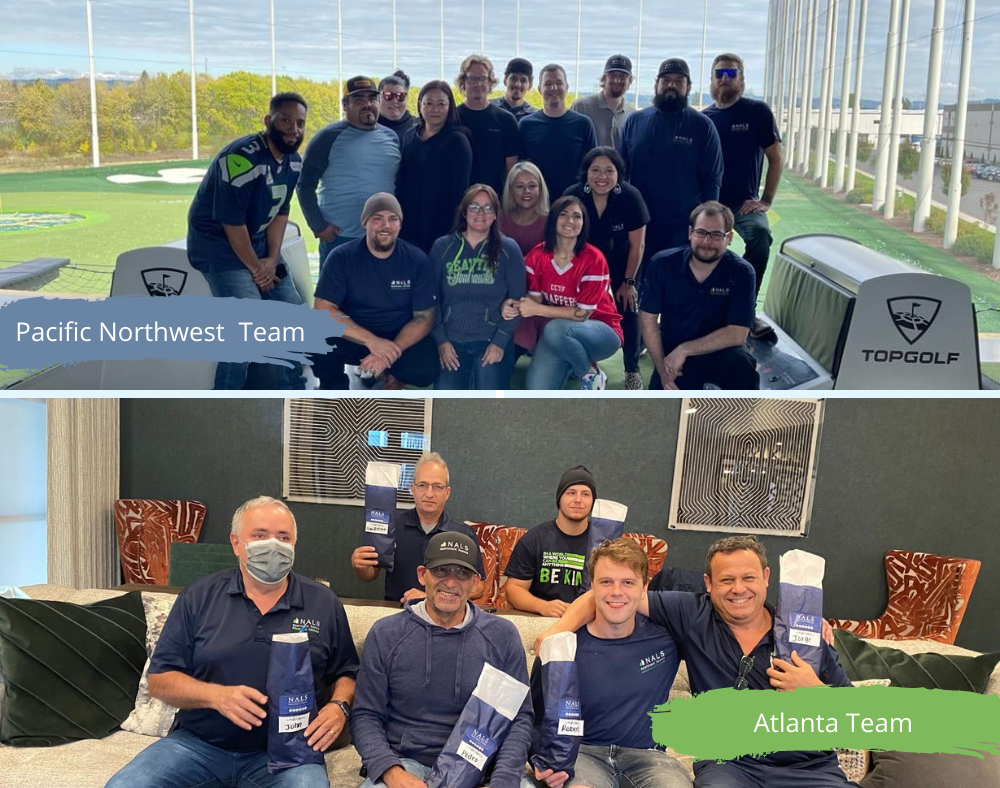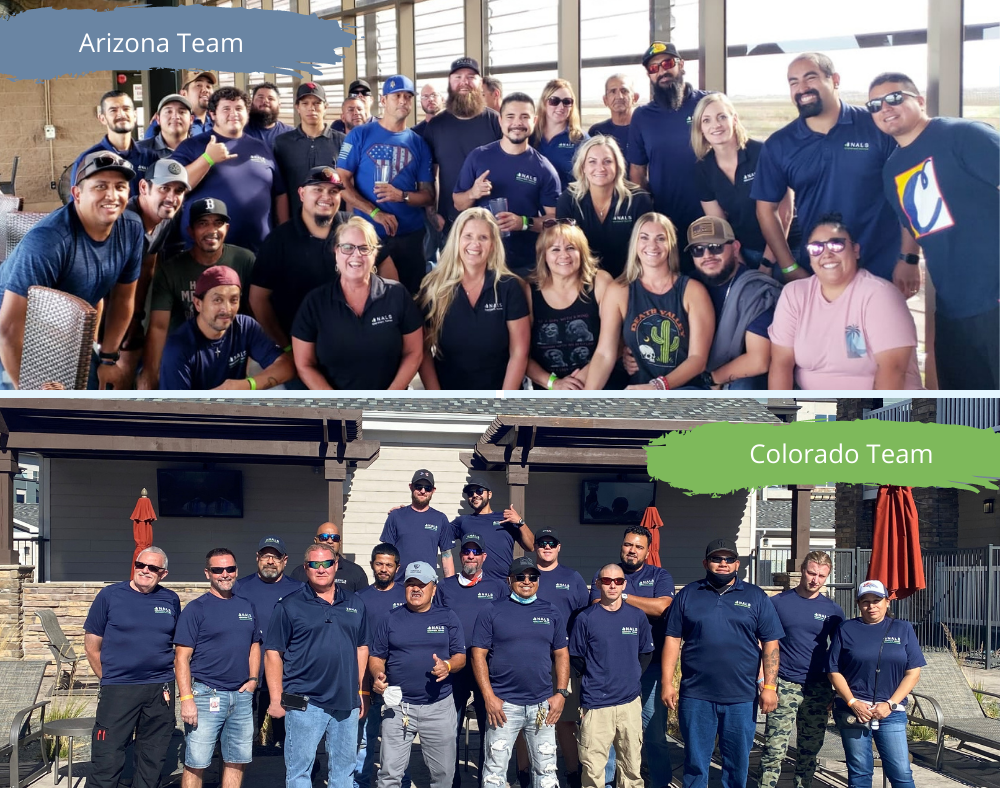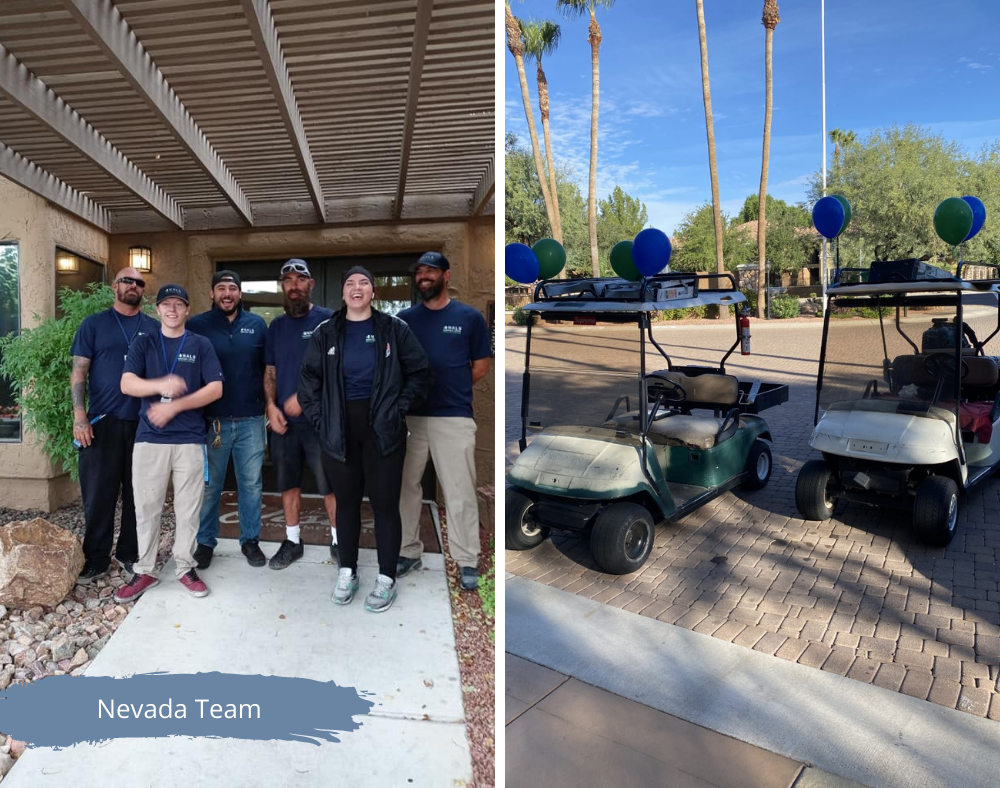 Residents also contributed to celebrating the NALS Maintenance Teams by sharing testimonials and positive sentiments highlighting their hard work. Here are some of the amazing stories received throughout the week: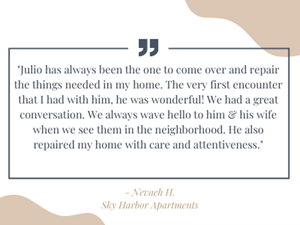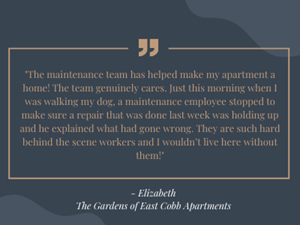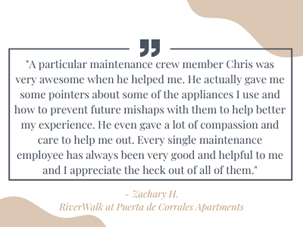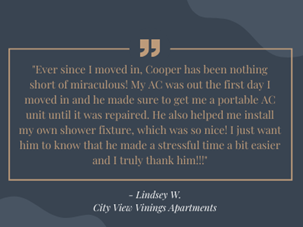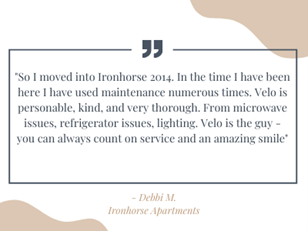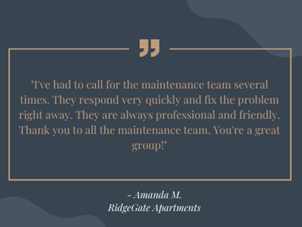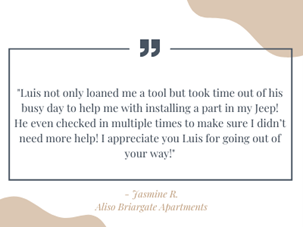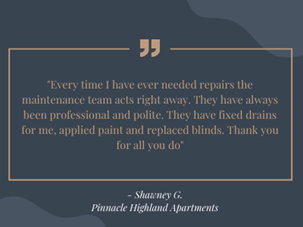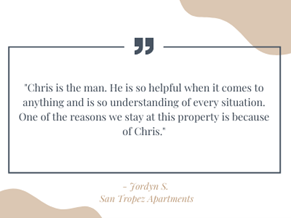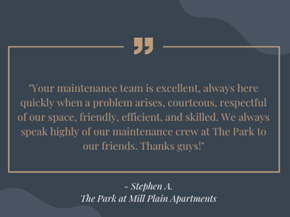 NALS will continue to celebrate the Maintenance Teams that work diligently to make the communities safe, clean, and well kept.
About NALS Apartment Homes
Headquartered in Santa Barbara, NALS Apartment Homes is a fully integrated real estate investment firm engaged in the acquisition, ownership, and management of multifamily apartment communities. NALS owns and manages over 15,000 apartment homes throughout the United States, including markets such as Atlanta, Phoenix, Denver, Dallas, Seattle, and Albuquerque. To learn more, please visit www.nals.com.