Albuquerque, NM— Rose Jasler, a dedicated NALS employee of 27 years who oversees its New Mexico region as District Manager, received high praise and recognition by the Apartment Association of New Mexico (AANM) at its 40th Anniversary event earlier this month. Rose proudly served two terms as past president and will be on AANM's Board of Directors in 2020. She also volunteers on numerous committees.
Founded in 1979, AANM is a private non-profit trade organization aimed at connecting rental housing industry professionals and industry-related businesses to develop a uniform standard on practices for apartment living in New Mexico. Its mission is "to empower, promote, preserve, and advance the rental housing industry in New Mexico through innovative education, advocacy, legislation and communication." The over 800 members representing 60,000 rental units throughout the state commit themselves to this goal, including professionals at RentPath, Apartments.com, Comcast Business, CORT Furniture Rental, and other property management groups. According to AANM, "today's residents are just as likely to be established and affluent families, families looking for shorter commutes, convenience, access to amenities and entertainment, and financial freedom." AANM operates under the National Apartment Association (NAA) which supports quality rental housing and oversees more than 9 million apartment homes through the United States and Canada.
Rose Jasler, a native New Mexican, has served the apartment industry for over 30 years. She became the District Manager for NALS when the company entered the Albuquerque market in 1992 by purchasing four properties. Since then, NALS has expanded its presence in the region. Rose manages seven properties and oversees the New Mexico portfolio located throughout Albuquerque and Santa Fe.
Albuquerque, NM:
Santa Fe, NM:
These communities feature unique resort-style amenities such as saltwater pools, sand volleyball courts, bocce ball courts, and secure package receiving. All NALS managed apartments also include online resident services for easy payments, a 24-hour maintenance response program, and resident events hosted by the on-site team.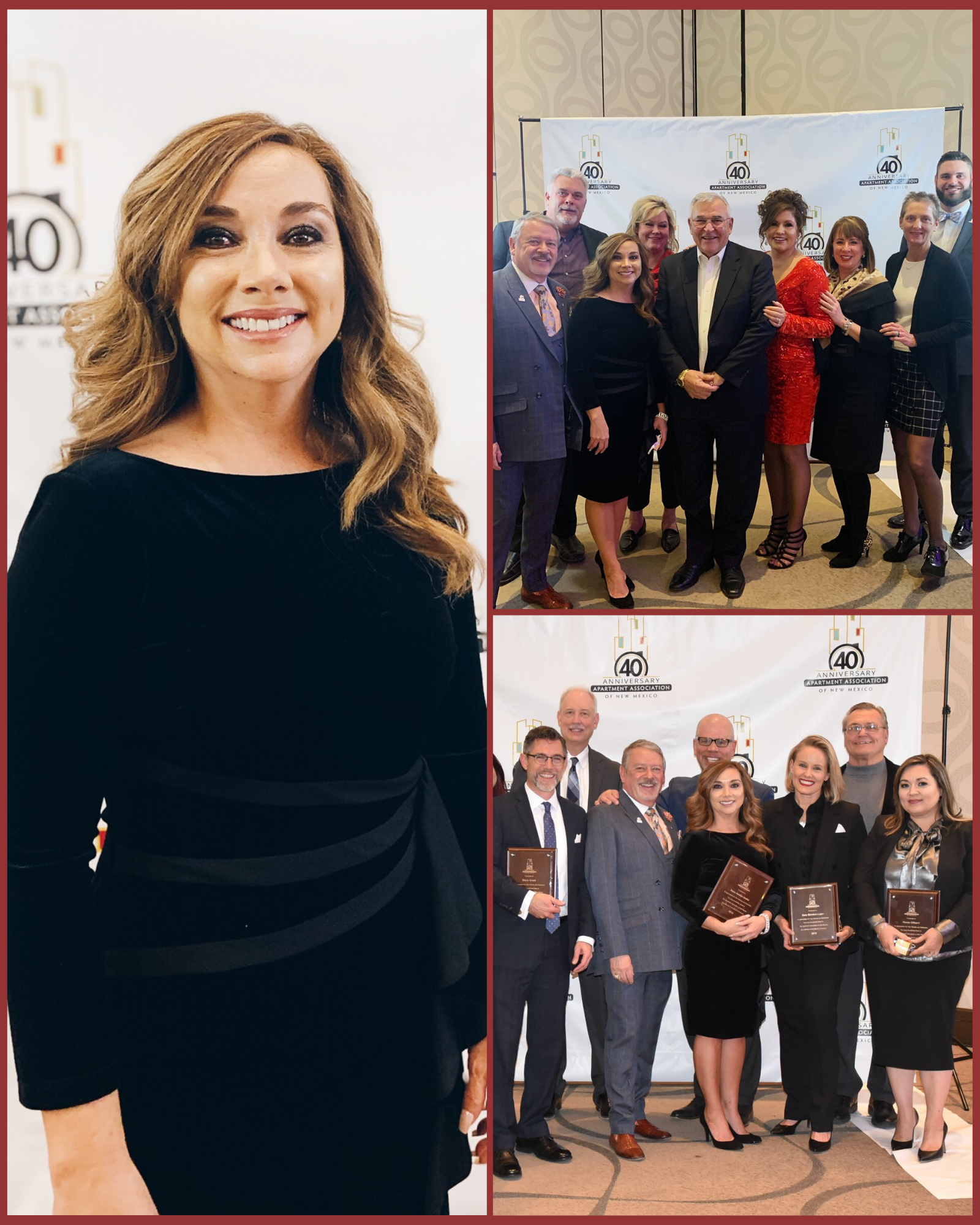 Congratulations to Rose Jasler for her outstanding dedication and commitment to the rental housing industry and to NALS Apartment Homes! NALS would not be able to prosper and grow as successfully without Rose's extraordinary leadership. Rose feels especially honored to be recognized by the Apartment Association of New Mexico and is excited to continue her work with the organization.
About NALS Apartment Homes
Headquartered in Santa Barbara, NALS Apartment Homes is a fully integrated real estate investment firm engaged in the acquisition, ownership, and management of multifamily apartment communities. NALS owns and manages over 15,000 apartment homes throughout the United States, including markets such as Atlanta, Phoenix, Denver, Dallas, Seattle, and Albuquerque. To learn more, please visit www.nals.com.