Duluth, GA —The Arbors of Breckinridge recently completed a large-scale renovation to their Leasing Office, Clubhouse and Package Center. Interior Designer, Elizabeth Noack and her team completely redesigned the space into a sleeker, more contemporary haven for NALS residents and prospective residents.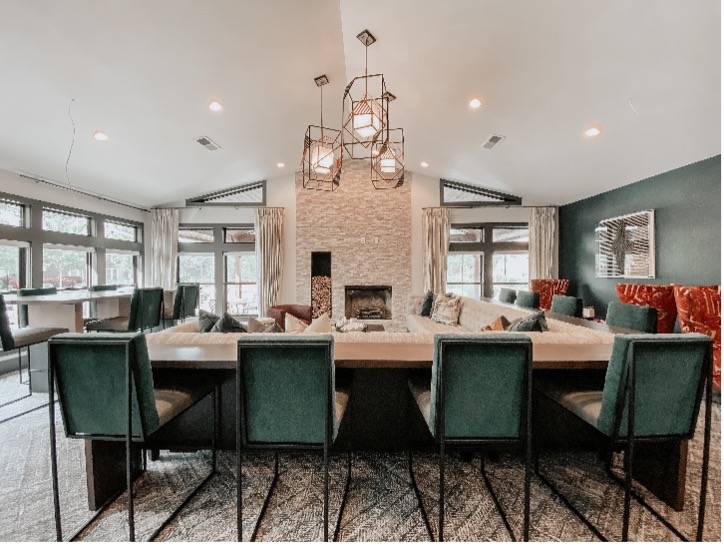 The renovation includes a bold color palette, eclectic patterned furniture, modern light fixtures, and sleek tile that opens up the entire space. The cozy elongated 'L'- shaped couch clearly welcomes residents for an evening by the fireplace, or to relax while their friend's use the brand new full-size kitchen with stainless-steel appliances and a coffee bar.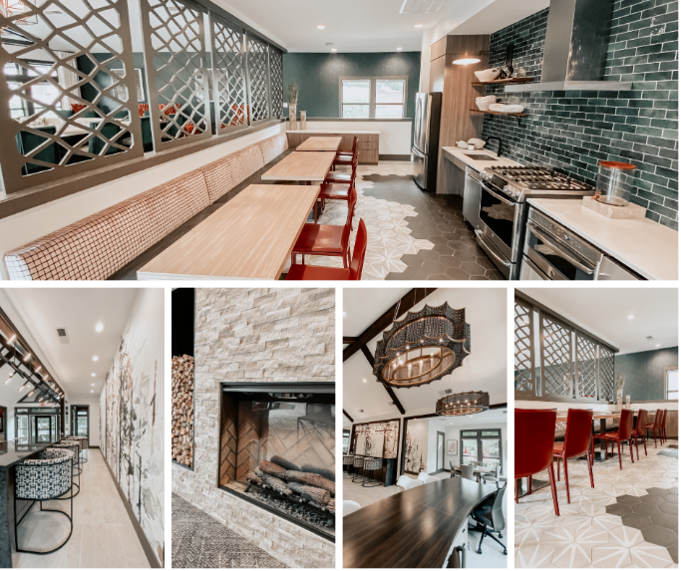 In addition, the renovation included updated furniture for The Arbor's Leasing team, and additional areas for prospective residents to enjoy. The various elements, abstract artwork, mod light fixtures, and large stone floor tiles bring a refined feeling to their new Clubhouse.
Laura Salinas, Community Manager mentions that, "The new Clubhouse brings so much joy to the team and to our residents. Every day is an exciting one when stepping foot into such a beautiful space." The Arbors at Breckinridge, a 514-unit offers a serene community lifestyle that is second to none. Whether you enjoy soaking up the sunshine by one of their two sparkling swimming pools or enjoying the fireside lounge, there is something for everyone. Additional amenities include a fully equipped fitness center, bocce ball, tennis courts, and sand volleyball courts. Learn more about the 1, 2, and 3-bedroom floor plans available at https://www.myarborsapartments.com/
About NALS Apartment Homes
Founded in 1989, NALS Apartment Homes is a fully integrated real estate investment firm engaged in the acquisition, ownership, and management of multifamily apartment communities. NALS owns and manages over 15,000 apartment homes throughout the United States in markets such as Atlanta, Albuquerque, Denver, Phoenix, and Portland, and is headquartered in Santa Barbara, CA. For more information about our company and acquisition preferences, please visit www.nals.com.