Albuquerque, NM — Eagle Ranch Apartments recently completed remarkable renovations to their Leasing Office, Business Center, Clubhouse and Fitness Center. Interior Designer, Elizabeth Noack shared her team's inspiration on the transformation.
"With Eagle Ranch, we wanted to stay true to the Southwest architecture of this property but give the residents & operations team a clean more modern finished palette. We introduced some fun folk art and accessories with the modern finishes to make it interesting and inviting. It's one of my favorite properties because of the large open spaces; clean lines and big personality."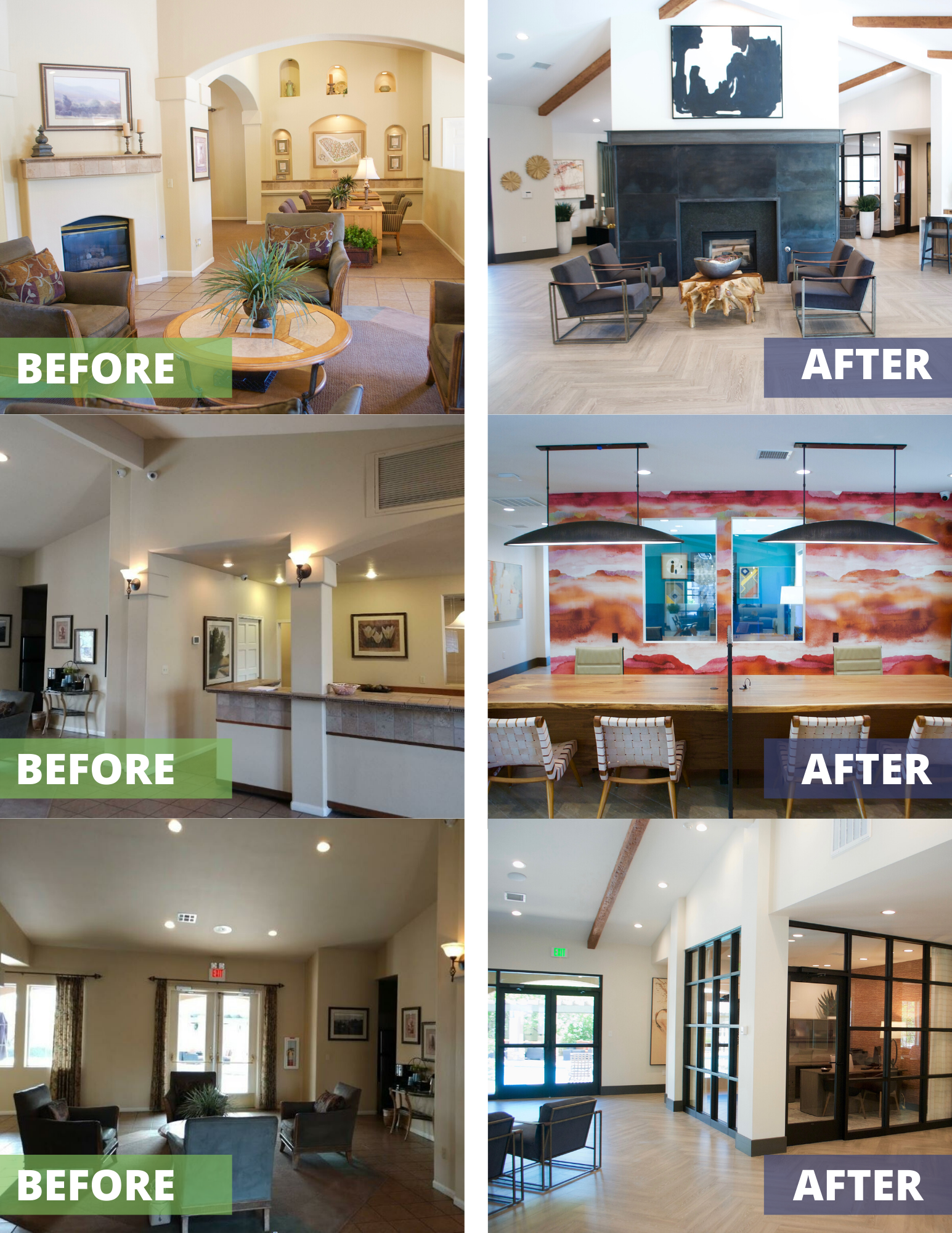 The bright space and contemporary front desk welcomes prospects and residents, reflecting the friendliness and professionality of the team. The clubhouse includes a seating area with a sleek and cozy fireplace, a community kitchen, and striking artwork that animates the entire space. Additionally, the space includes a business center for residents and updated offices for their Leasing Consultants, Assistant Community Manager and Community Manager. Luxer One Package Receiving Lockers were installed, providing residents a secure and reliable system to receive deliveries. The bright teal color adds a special touch to the personality of Eagle Ranch Apartments.
The fitness center, now fully equipped with the highest end equipment includes free weights, kettle bells, and a full Octagon Cross Training Frame. Within a second area, residents will enjoy spinning, cardio, and full body machines. Melissa Hill, Community Manager shares her excitement for the new renovation, "Eagle Ranch as we knew it doesn't seem to exist anymore. A total renovation of the office and fitness center are more beautiful than my words could express. I am grateful and excited to manage this gorgeous property."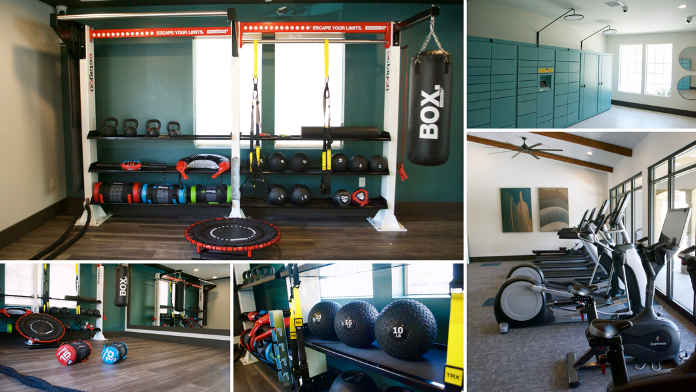 Eagle Ranch Apartments, a 432-unit thoughtfully designed community offers 1, 2, and 3-bedroom apartments located in Albuquerque. Residents enjoy dramatic views of the city of Albuquerque and the Sandia Mountains. The convenient freeway access takes residents to a lively downtown, or back home for a quiet retreat. Within the community, residents and their guests have access to numerous enticing amenities, and even have access to electric vehicle charging in their garages. Learn more about the rental availability at myeagleranchapartments.com
About NALS Apartment Homes
Founded in 1989, NALS Apartment Homes is a fully integrated real estate investment firm engaged in the acquisition, ownership, and management of multifamily apartment communities. NALS owns and manages over 15,000 apartment homes throughout the United States in markets such as Atlanta, Albuquerque, Denver, Phoenix, and Portland, and is headquartered in Santa Barbara, CA. For more information about our company and acquisition preferences, please visit www.nals.com.