Las Vegas, NV – Team members recently gathered at the fabulous MGM Grand Hotel in Las Vegas for the Annual NALS Maintenance Conference. Led by NALS' Director of Maintenance, Mark Ismond, team members partook in training, shared ideas amongst fellow Maintenance Supervisors, and had the opportunity to celebrate successes over the past year. NALS values professional and personal growth of team members so they can continue to provide exceptional service to residents.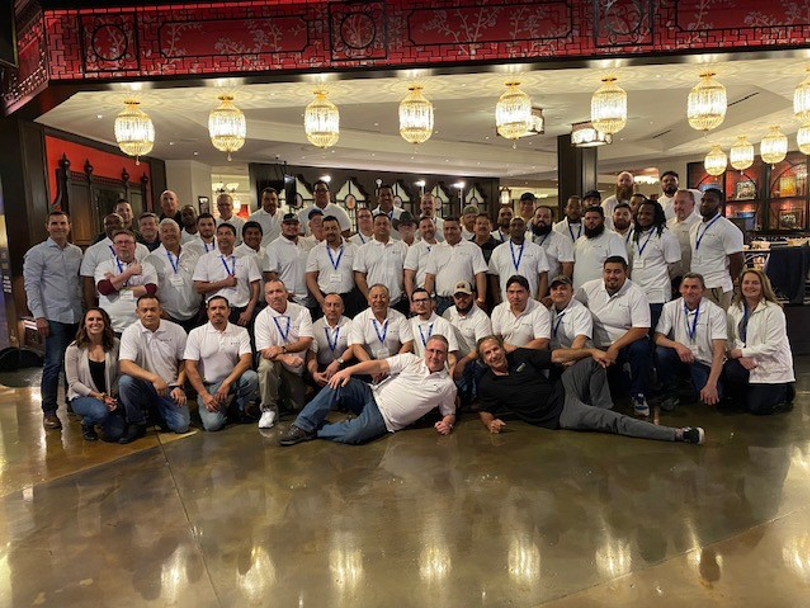 NALS Partners, District Managers, HQ team members, and 55 Maintenance Supervisors gathered for a productive week reviewing a variety of training sessions. This year, NALS hosted a workshop with seven individual hands-on HVAC (heating, ventilation, and air conditioning) stations which included heat pumps, electric heat, Aqua Therm radiator systems, and a mobile Yardi station to work with remote tablets that help streamline maintenance requests. Our team also enjoyed some free time competing in a game of Topgolf, attended a David Copperfield Magic Show and went to an exciting Las Vegas Knights hockey game where the Knights won 3-0 against the Edmonton Oilers.
In addition, NALS honored those attendees who showed their dedication, leadership and stood out amongst the rest.This year, the top recognitions were awarded to:
· Award of Excellence: Carlos A., Maintenance Supervisor at The Colonnade Luxury Townhome Rentals, an elegant 268-unit community in Hillsboro, OR
· Achievement Award: John F., Maintenance Supervisor at The Remington Apartments, a lush 200-unit community in Killeen, TX
· Rookie of the Year: Oscar M., Maintenance Supervisor at Del Rio Apartments, a 248-unit breathtaking community in Albuquerque, NM
Congratulations to the award recipients! We appreciate all the hard work from the NALS maintenance staff and look forward to another successful year in providing an easy living experience to residents.