Killeen, TX — The Remington Apartments has a brand-new look! Their recent modern renovations consisted of changes to their Leasing Office and Clubhouse. Under the direction of Interior Designer, Elizabeth Noack, the team transformed the space to a brighter, contemporary oasis for greeting current and prospective residents.
The Clubhouse had a huge renovation including all new fixtures, furniture and beautiful vinyl tile that expands the space into a whole new environment. It includes a comfortable seating area with a sleek fireplace, a community kitchen, and striking innovative artwork and decorative accent pieces that showcase the style of Killeen, Texas. In addition, the renovation included updated offices for Remington's Leasing Consultants, Assistant Community Manager and Community Manager. The dark green accent colors, carefully curated furniture pieces, and wood detail helps bring a warm feeling to their new Clubhouse.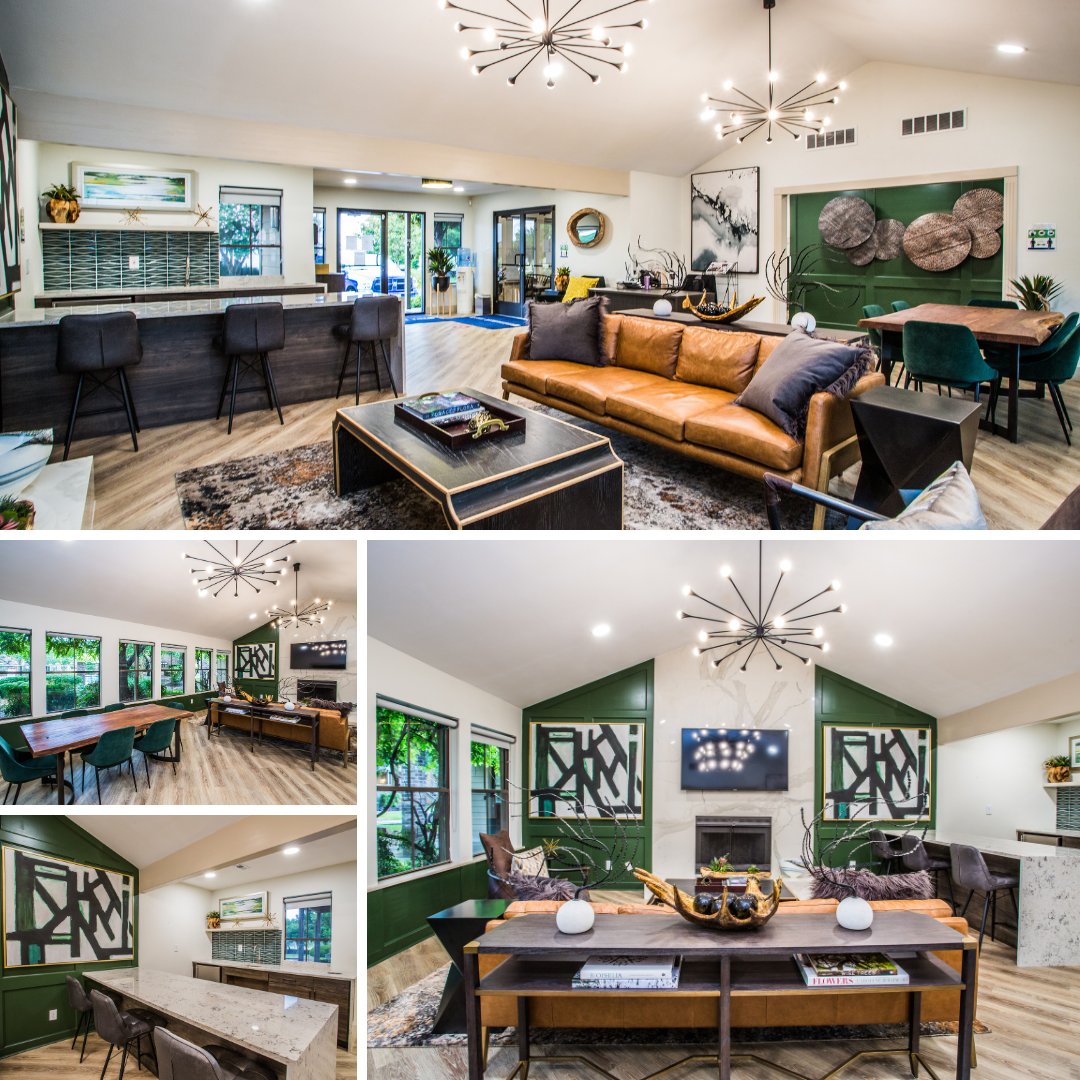 Petra Robles, Community Manager also shares her enthusiasm for the new space, "Everything is very beautiful and brand new, I can't believe the transformation, I know that me and my team find it all to be really nice."
The Remington Apartments, a 200-unit thoughtfully designed community offers one and two-bedroom floor plans with casual elegance and convenient amenities designed with you in mind. Exercise in their fully-equipped fitness center or walk your pet to the off-leash dog park. They take pride in their community and the experienced, friendly staff that will help you feel at home. Discover apartment living made easy: https://www.myremingtonapartments.com/

About NALS Apartment Homes
Founded in 1989, NALS Apartment Homes is a fully integrated real estate investment firm engaged in the acquisition, ownership, and management of multifamily apartment communities. NALS owns and manages over 15,000 apartment homes throughout the United States in markets such as Atlanta, Albuquerque, Denver, Phoenix, and Portland, and is headquartered in Santa Barbara, CA. For more information about our company and acquisition preferences, please visit www.nals.com.